CALL FOR WRITERS – AjamMC.com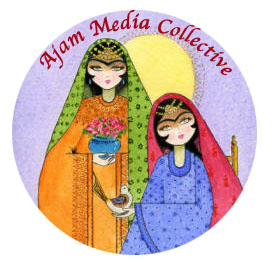 The Ajam Media Collective (AjamMC.com) is an online community dedicated to documenting and analyzing cultural, social, and political trends in the diverse Iranian, Central Asian, and Diaspora communities, and serves as a semi-scholarly resource by engaging with academics, activists, and students of the region.
Ajam is looking to expand the discussion, both geographically and thematically, in the following fields:
visual art
popular and traditional music
literature
gender and sexuality
history
urban landscapes
social movements
religion
photo essays
We welcome contributions from graduate students, undergraduates, and activists of all stripes. Those focusing on Central Asia, the Caucasus, and Diaspora communities are especially encouraged to contribute.
Individuals who are interested are invited to submit their suggestions by emailing ajammc@gmail.com.