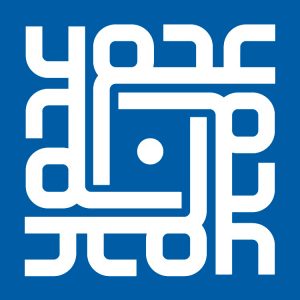 The Ajam Media Collective is an online space devoted to documenting and analyzing cultural, social, and political trends in the diverse Iranian, Central Asian, and Diaspora communities. We unite authors from various backgrounds and disciplines to promote diverse critical views of the region and seek to emphasize the region's importance as a thriving cultural center whose multiple realities are too often obscured by the popular Western and global media.
Ajam MC offers a unique perspective on contemporary and historical issues in the region through informed analysis of culture and society. It is a platform for discussion of the past, present, and future, because in order to understand the here and now, we must have a strong sense of what has come before. Ajam Media Collective also serves as a semi-scholarly resource by engaging with academics, activists, and students of the region and providing access to contemporary debates and research in fields ranging from Literature to Gender Studies and from Cinema to Urban Geography and beyond.
For more information regarding the blog, please contact us at ajammc@gmail.com.
About the Collective
Editors-in-Chief
Alex Shams is bacheye Los Angeles, a fact he has spent years trying to deny but eventually learned to embrace. Raised in the diaspora but with as many summers as possible spent in Tehran, he first became interested in regional politics after being chased out of a history class debate at his evangelical middle school during the Iraq War. After a few years dividing his time between Beirut, Istanbul and, most recently, Boston, he is now working in journalism and is based out of Palestine. His interests include feminism, urbanism and Islamism in Iran and the Arab World.
Born and raised in Los Angeles, Beeta finally left Southern California for graduate school and has felt (oddly) nostalgic for the diaspora capital ever since. As a child of Isfahani parents, she takes great pride in her family's hometown and relishes in speaking Persian with the notorious accent. Her last name has given rise to a number of different nicknames, including "baghali" and "baghali polo" which remain ever popular in Iranian circles. Beeta's research deals with constructions of race and the transition from subject to citizen during the late Qajar period, particularly concerning the legacy of slavery and racism in Iran.
From a young age, Rustin aspired to study archaeology. His scope drastically shifted during his undergraduate career, where he became interested in Persian fiction and soon found himself studying the contemporary era. Rustin's doctoral research at NYU focuses on material, literary, and visual culture– specifically the circulation of cultural products between Iran, Afghanistan, and Soviet Central Asia. His academic work has taken him to Iran, Tajikistan, and the Arab World, and he enjoys contemporary literature, cinema, and a good khoresht.
Editors
Asher Kohn
Asher was born in Indiana and raised in Chicago, so he thought he understood the concept of "flat" before he landed in Ashgabat in 2007. He did not. Time as an exchange student at Bogazici University made him fall in love with the Turkic world; a love that not even law school could shutter. Asher focuses his research on land use and disuse in West and Central Asia. If that sounds broad, you should hear about his other interests.
Behzad Sarmadi
Behzad continues to struggle in his love/hate relationship with cultural anthropology. Having grown up in Dubai, his doctoral research brought him back to this city where he conducted ethnographic fieldwork amongst a variety of Iranian expatriates. His research interests focus on Iranian migration, processes of urbanization, ethics and whatever else he continues to unearth in his field-notes. He misses Dubai while based in Toronto at present, and longs to reconnect with old usual hangouts: Ostadi, Karachi Darbar and his crew in a place called 'Satwa.'
Shima Houshyar
Since leaving Iran (which she affectionately calls vatan), Shima has grappled with concepts of "home," "exile," and "diaspora." Despite conformity to Seattle life through drinking ridiculous amounts of coffee and wearing ridiculous numbers of layers, Shima is proud to share her birthplace of Shiraz with Sa'di and Hafez, and after living in Babol for over a decade, she even managed to learn some Mazerooni. Shima has had many homes and is currently enjoying her newest one in New York City where she is completing her graduate studies. Her research interests include contemporary Iranian women's participation in socio-political movements, ethnic and religious minorities in Iran, feminisms, and lgbtq identity formation in the Middle East.
Staff

Kamyar Jarahzadeh: Contributing Writer, "Digital Resident"

Kamyar is a student at UC Berkeley focusing on migration and forced migration in Turkey and the Middle East. Born and raised in Los Angeles, California to Ahvazi and Dezfuli parents, he escaped Tehrangeles for the Bay Area, and has spent a few summers in Istanbul, Turkey working on research. In his free time, he works with the Coordination Group of Afghan Refugees and draws on his Los Angeles and Iranian heritage to make eclectic electronic folk music.
If you are interested in contributing a piece, we are always interested in submissions. Please send an email to ajammc@gmail.com with the submission and a cover letter in order to be considered. We look forward to hearing from you.