I sat across from Behnaz Karjoo as she outlined the gold flowers of her Hilya with a fine brush at her New York studio.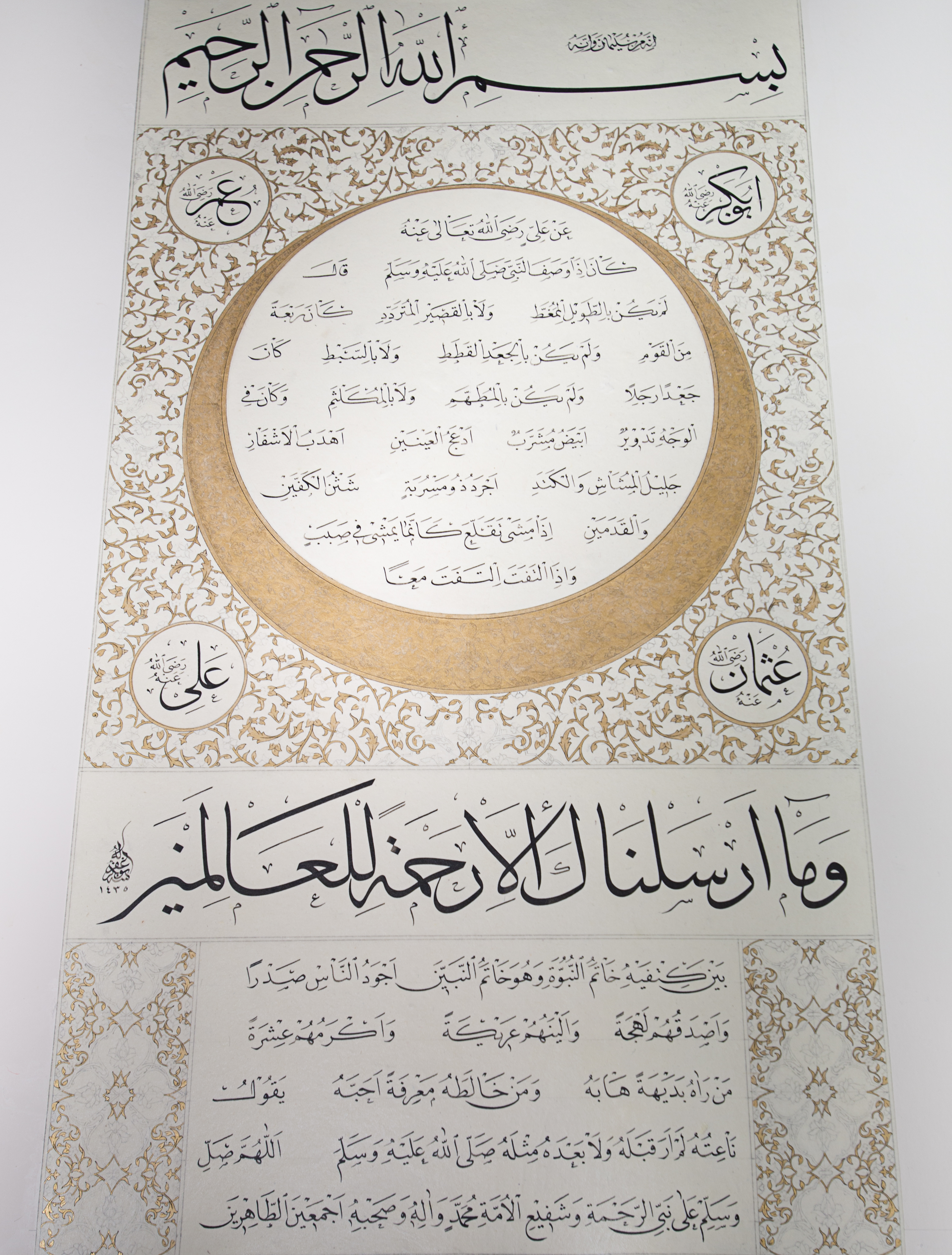 Tazhib (or tezhip or tadhhib in Persian, Turkish, and Arabic respectively), is the art of painting arabesque and floral design with watercolor, gouche, crushed gold, and natural pigments derived from lapis lazuli and turquoise. While, Tazhib, or "illumination" was a common book and manuscript art across various societies in Asia, Africa, and Europe, this particular style of tazhib developed in the Persianate world as early as the fourteenth century. Having trained for five years under Mujgan Baskoylu, a Turkish master of traditional Islamic arts, Behnaz received her 'ijaza, or certification, as a Master of Illumination in 2016. As an internationally recognized illumination artist, she has exhibited her works in San Francisco, New York City, Istanbul, Eskisehir, Sharjah, and Kuwait with her collective, New York Islamic Arts. Today, she is one of the few U.S. based practitioners of this art.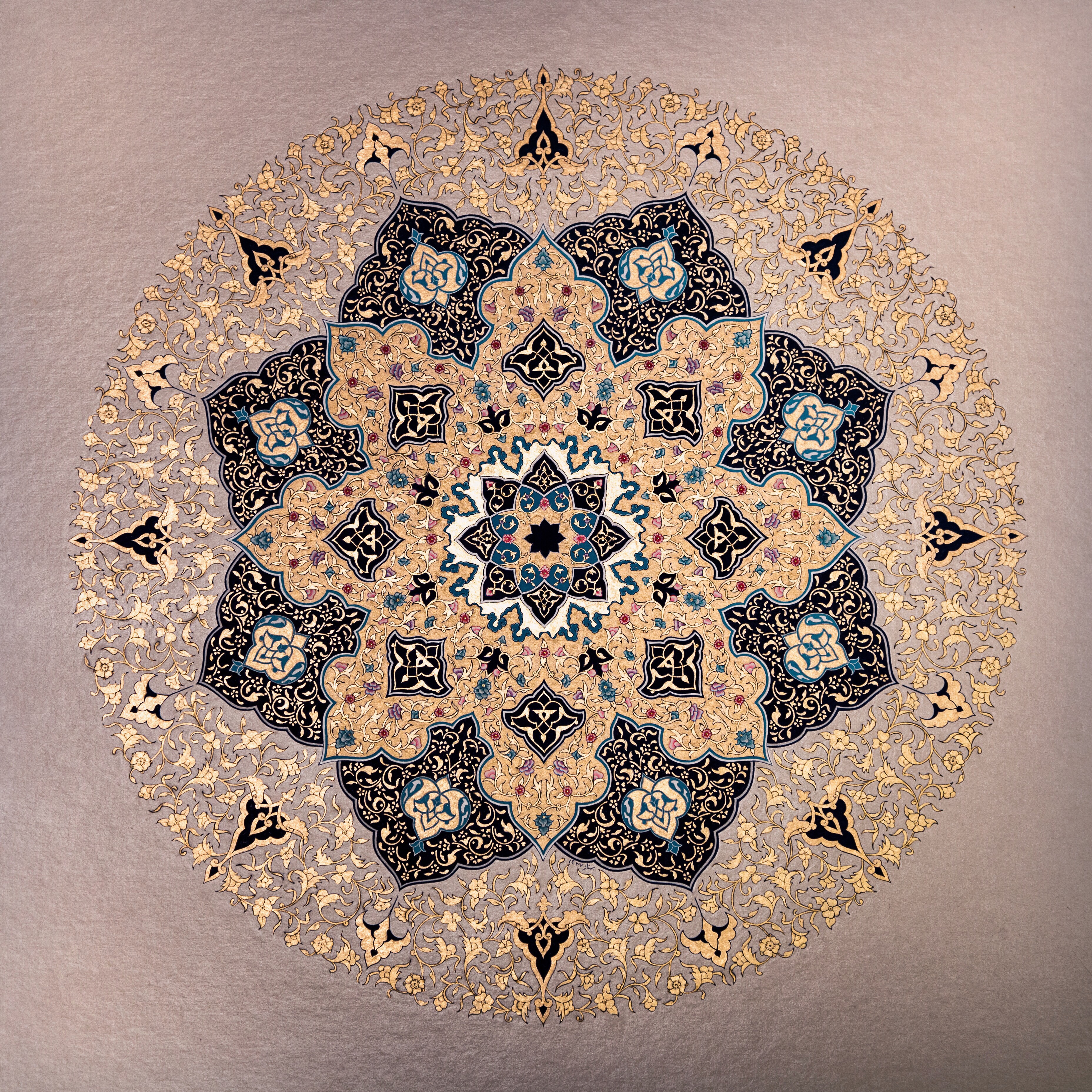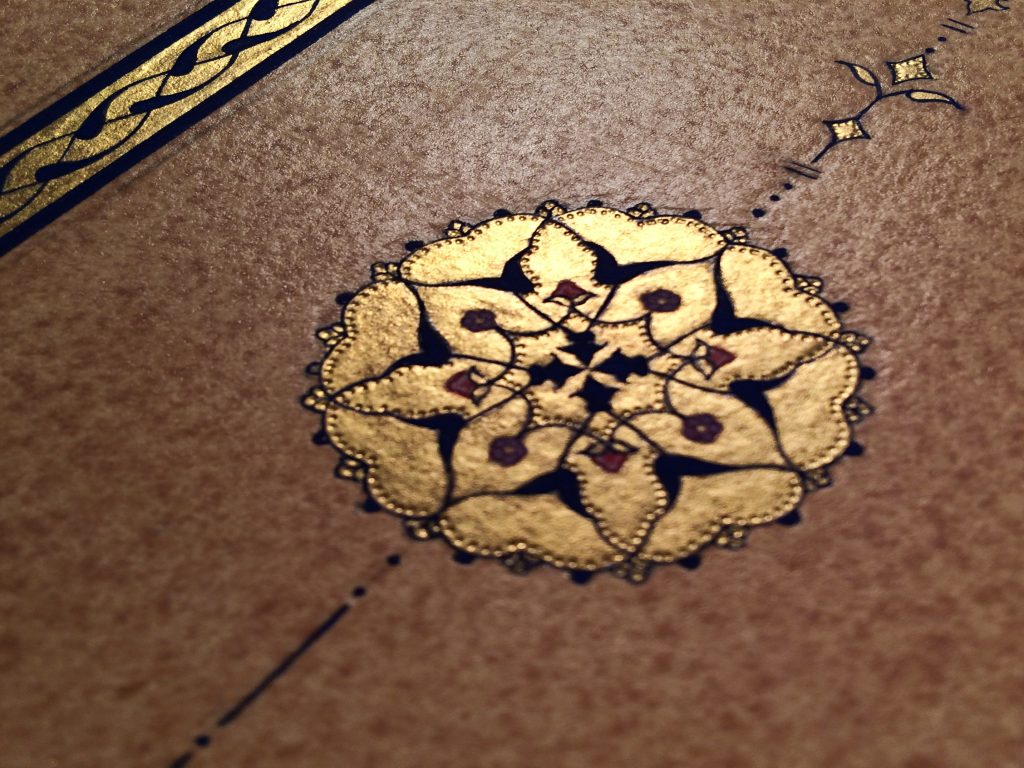 "The Hilya-i Sharif," she explained, "is translated as 'the Noble Appearance,' and it describes the Prophet's physical attributes." She was hunched over her work in progress, her largest piece yet. Her Hilya measures at 39.5 x 26 inches, almost twice the size of her other pieces, which are usually under 20 inches.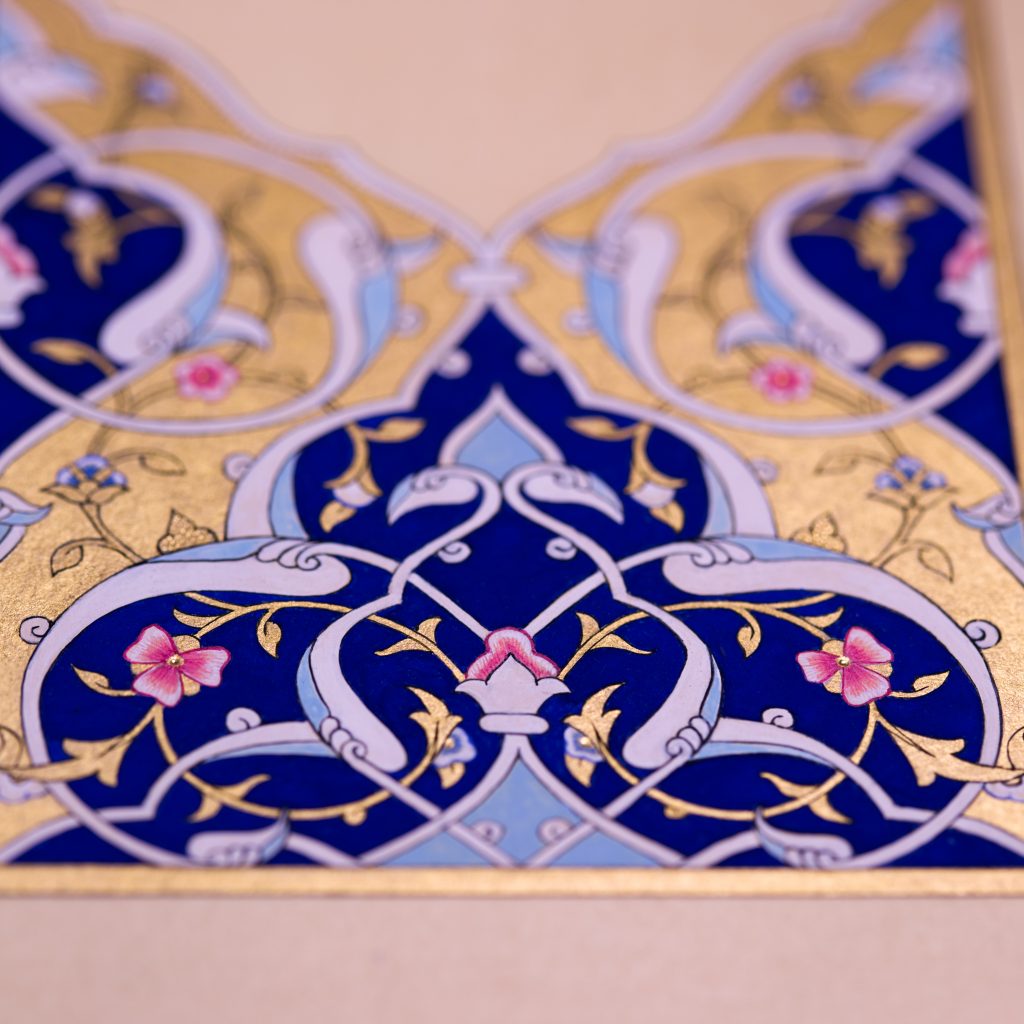 "Hilyas didn't always look this way. In the 1400s,  they were handwritten and ordinary people used to place them as talismans over their hearts. It wasn't until the 1600s that people hung Hilyas on their walls. Hafiz Osman, an Ottoman calligrapher, designed this layout, where the main body of the text is surrounded by a sun and a crescent, which represented the Prophet's radiance."
Behnaz put down her tiny brush. "Your typing is shaking the table," she said, and I offered to move my laptop. But she refused, and instead pulled out her completed works for me to look at.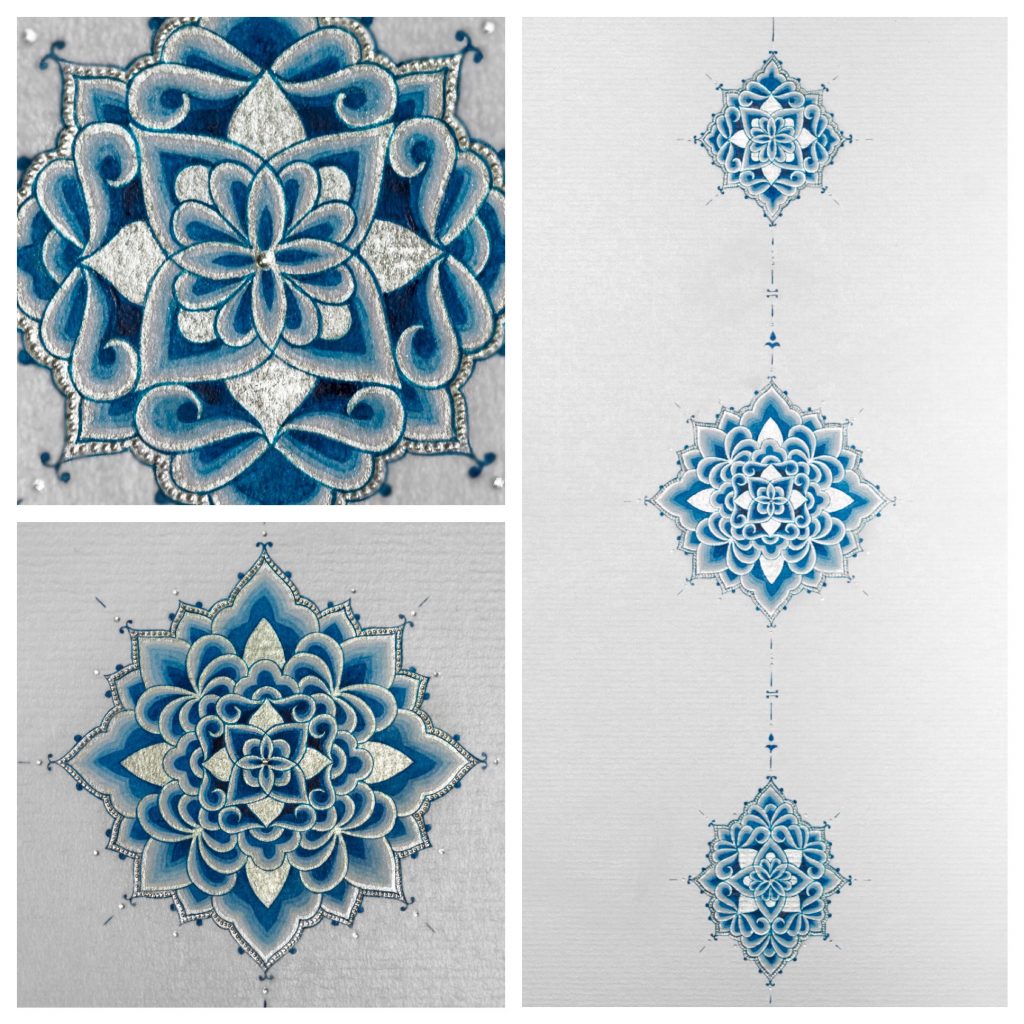 I poured over her works and realized she had put down her brush with good reason. Her pieces are meticulously painted, with some of her flowers not even a millimeter wide. Most of her pieces have taken four to six months to complete. I asked what drew her to such a painstaking style of art.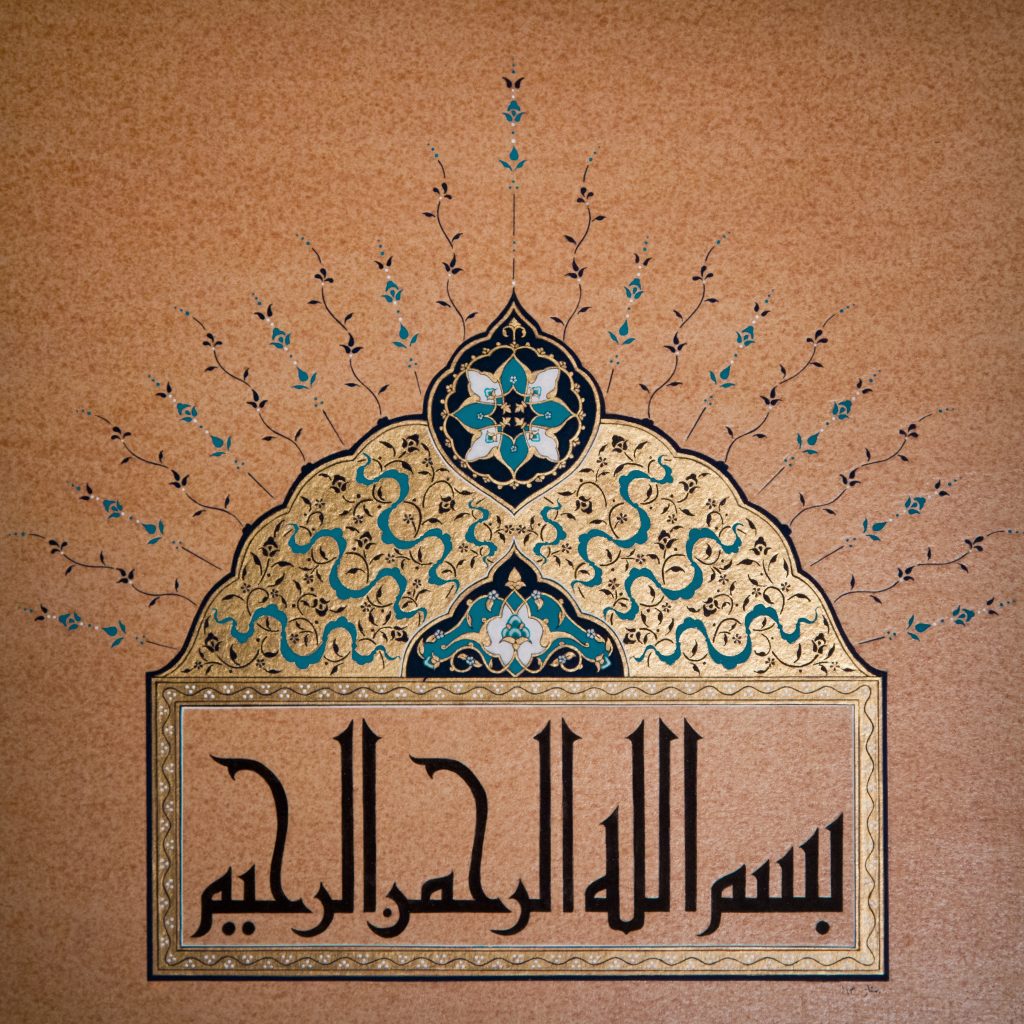 "I have always been drawn to the traditional arts," she replied, "I remember seeing my cousin painting tazhib pieces when I was young. As I grew older, I would see pieces of illumination and would wonder where I could get a piece for myself. I searched across the United States, but I couldn't find any at the time."
An Iranian-American, Behnaz decided she would travel to learn the traditional arts, looking up programs and contacting masters around the world. By chance, Mujgan Baskoylu moved to New York around the same time. "God brought her to me," Behnaz said with a smile.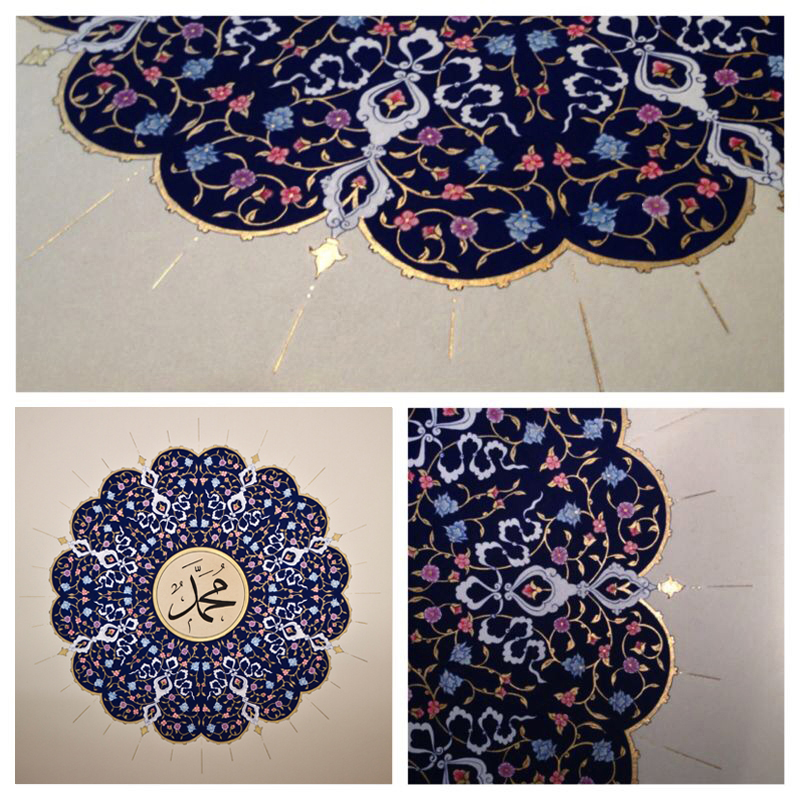 Her childhood curiosity transformed into a passion for preserving the practice. Her entire process is a holistic experience, which she views as a sacred art. As we talked, chants of zikrs, Islamic devotional chants, played from her laptop, filling the background of her studio. I asked if the music ever distracts her, but she shook her head. "If I approach my work with a proper mindset, I get into a particular zone, and my brush starts following the rhythmic beat. It starts to dance on my page."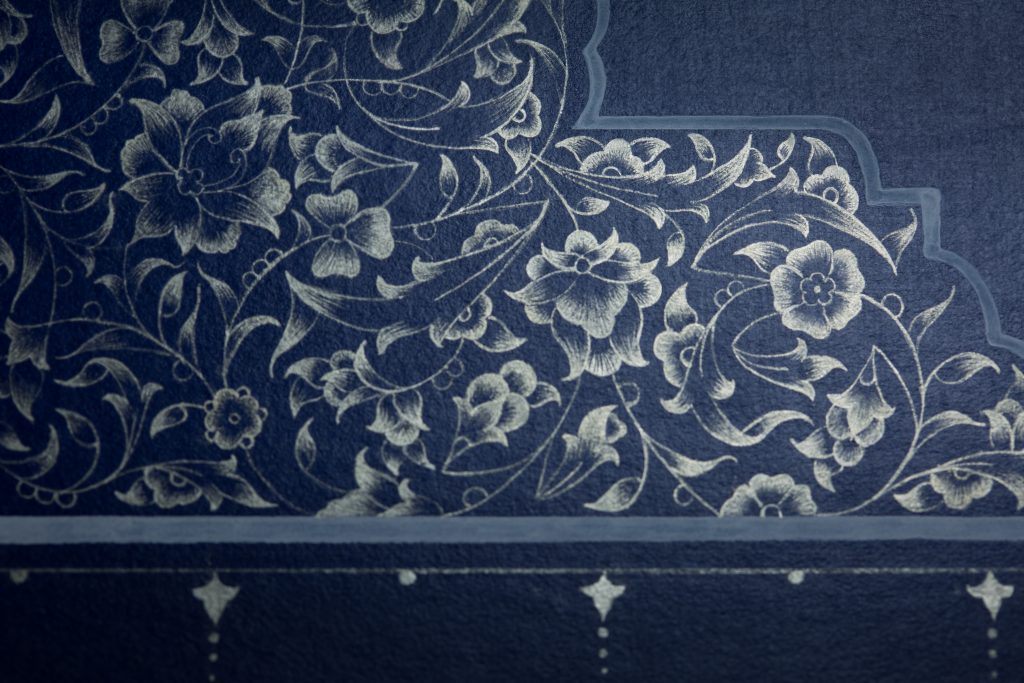 Ever since she learned the fundamentals of illumination, Behnaz has tried to keep them at the core of her practice. "Illumination is grounded in bringing light to people's lives and hearts."
To see more of Behnaz Karjoo's works, see her site and follow her on instagram here. You can also follow the New York Islamic Arts collective here.