A guest post by Amirhossein Vafa, a doctoral student of Comparative Literature at the University of Sheffield.
"Some prizes are important, and some prizes are just not to be trusted," says an editor at the esteemed Melville House, Mahmoud Dowlatabadi's publisher in the United States, in reference to the Iranian author's recent Jan Michalski Prize. The editor boasts that unlike the Nobel Prize for Literature, for which Dowlatabadi has been considered a number of times, Jan Michalski is not the sort of honor for which "you have to go to Stockholm and see a princess."
Perhaps, following the editor's jab at posh literary affairs and exclusive literary standards on both sides of the Atlantic, it would be fair to also remain critical of certain prizes. Namely, those that celebrate literatures from outside the purview of Western Europe and North America as masterpieces of "World Literature." Whose "world" and what "literatures" might be at stake when we detach a work of art from its cultural and socio-historical reality, and begin to view it from the "West" of a Eurocentric global network — called the world republic of letters?
Of course, Mahmoud Dowlatabadi is not only the recipient of the prestigious Jan Michalski Prize. Born in the small village of Dowlatabad near Sabzevar, he is also one of the foremost novelists of the Persian-speaking world, who is well translated (into English, French, German, Hebrew, and Spanish) and internationally praised for his achievements (here and there).
For those lucky to read him in Persian, Dowlatabadi is the "skillful artisan of words" whose command of Khurasan-i Persian, and mastery of the canonical prose of historian Abu al-Fazl Bayhaqi (b. 385 AH, 995 AD) make him distinctive amongst writers of his generation. On the more contextual level, the "raw force" of his fiction humanizes the repressed and the marginalized without depicting them as either clichéd victims or glorified heroes.
What is more, Dowlatabadi's corpus is encyclopedic in scope and worldly in ambition. While the social and political landscape of contemporary Iran deeply shapes his work, years of reading treasures of world literatures have broadened his vision. For the diligent reader, Homeric episodes in Missing Soluch give way to Shakespearean monologues in Klidar while echoes of Firdawsi's epic grandeur permeate both atmospheres.
In addition, significant historical junctures serve as the backdrop of his stories. The plight and struggle of dislocated Kurds in the aftermath of the Second World War in Klidar evolve into the dismantled structure of rural life during the White Revolution of 1960s in Missing Soluch; and the surreal account of the events preceding and following the Revolution of 1979 in The Colonel mutates into the tragic rendition of the Iran-Iraq War during the 1980s in Thirst (forthcoming in English translation).
Finally, against the current of such rural and national watersheds, a wide array of protagonists emerge ranging from partisan nomads like Gul-Muhammad to city dwellers such as the Colonel, marginal masculinities like Soluch to defiant femininities such as Mergan (click here for a complete list of works).
While the utopian vision of uniting literatures of the world under the rubric of World Literature is not necessarily problematic, discourses of knowledge and power such as Orientalism and market capitalism often end up distorting critics and readers' responses to "non-Western" literatures. This attitude is so widespread that even the renowned critic Fredric Jameson has essentially categorized the entirety of "cultural productions" in the post-colonial world as "national allegories."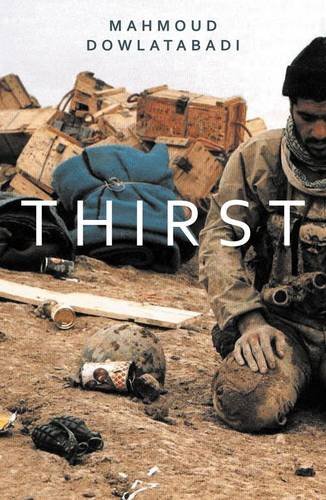 Freezing a potentially multifaceted work (let us imagine, the five-volume Klidar) to simply one textual aspect, and diminishing an entire literary tradition (like Persian literature) to only one layer of history are symptomatic of world-literary theories that could remain oblivious to local histories and formative geographies.
As I share my concerns with the Iranian laureate in the following conversation, we try to discuss what it truly means to be worldly, and yet rooted in the geographical, historical, and cultural circumstances that mandate artistic expression. Given the established presence of his body of work throughout Europe and the United States, Dowlatabadi has evidently made it into the "world literary system," the socioeconomic category that transplants different literary traditions into "one" but "unequal" stock-exchange of literature. It is therefore important to realize that the journey of the so-called "peripheral" work to the literary metropole in London or New York is a perilous one.
Yet as Dowlatabadi notes in the following, "each human being is a world in and of him/herself." This is to suggest that a full appreciation of literatures must rise above colonial mappings of the world, within and beyond their cultures of origin, and cut through the dichotomy of the "Western" core and the peripheral "Rest." In effect, some critics advocate new "geographical maps" that enable cross-cultural dialogues in more equal terms; and others propose that non-English literatures should embrace "their own worldliness" and begin to historicize their literary humanisms rather than allowing the curators of World Literature to decontextualize them in the name of diversity.
The Colonel is a particular example in this case for it is Dowlatabadi's only work which has not yet appeared in Persian, but enjoys a wide readership in translation around the globe (original extracts here and there). Therefore, while it is essential to appreciate Dowlatabadi's defiant assertion of his art on the global stage, it is equally important to be aware of potential pitfalls ahead of the world reader; pitfalls that may reduce the work to a mere "irresistible window into Iran," risking the worldliness of the novel at the expense of cultural and stylistic aspects that are integral to Dowlatabadi's roots in Persian literature and beyond.
I posed my questions to Mahmoud Dowlatabadi in person while visiting his current hometown of Tehran last September, and completed our conversation in Persian via email shortly after he was awarded the Jan Michalski Prize in Switzerland.
***
AjamMC: Mr. Dowlatabadi, you have stated that Klidar is a "synthesis of Persian literary tradition and insights of a modern-day writer taken from world literature."
Could you begin with a note on your literary career with regard to influences from world literatures?
Mahmoud Dowlatabadi: By "synthesis" in Klidar, I have referred to language in classical Persian literature, particularly from the third and fourth to the seventh centuries [SH, or ninth to fourteenth AD] as well as contemporary literature from the last hundred years. I have also learned from the past century's prolific epoch of translation [in Iran] from all languages into Persian. However, as with a lifetime of influence from literary works, I do not reckon it is possible [to put in words]. No stretch of earth could ever pour out how much rain, and from where, it has received!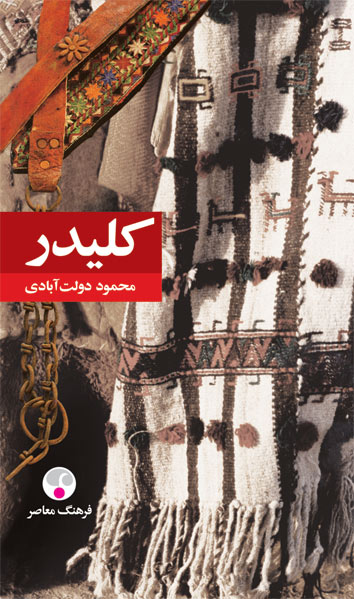 AjamMC: For instance, I have often perceived your "anxiety of influence" that reveals traces not only of Bayhaqi and Firdawsi, but also from the likes of Homer and Melville.
MD: I would not feel "anxious" getting inspired, since I do not seek influence from a specific source—as that kind of anxiety-provoking influence could border on imitation. It is worth noting that a writer, the way I understanding my calling, cannot simply create without reading the past. Therefore, how could one be a writer and leave Homer, Shakespeare, Firdawsi, Bayhaqi, Melville, Nasir Khusraw, and the likes of them unread? And generally, how could one live the present, face the future, and not attempt to gain from the past?
AjamMC: To what do you think you owe this cosmopolitan consciousness? You have remarked that you have never had a formal academic training and have, instead, been an avid reader all your life.
MD: I owe the effort to seek cosmopolitanism to the world itself, and the vantage point through which I view the world and humanity. I have never felt estranged from the humankind; and that which I have read and learned revolves around what I call "the human affair." I must add, of course, that I have been a passionate reader of books and, not having a mentor, have learned my own way through research and inquiry.
AjamMC: You travel quite frequently and are amongst the few Iranian literati whose works are widely translated and received with critical acclaim. Have these ever made you conscious of a sense of "glocality"—in treating the local subject for a global audience?
MD: I do not think so; I would generally rather not write and if I have to, I never bother with such minor issues. I travel the world following my works' translations, not the other way around. I do not recall an occasion when I had to ask a translator or publisher to have anything of mine translated into any language. Not unless I have been consulted first, and then according to the publisher's financial abilities. I remember a while after Missing Soluch was translated and published, and before Klidar appeared in German (only in first volume by the inestimable work of Ms. Sigrid Lotfi), I had to ask the publisher how on earth they had managed to find me in Persian. Internet was not that widespread back then.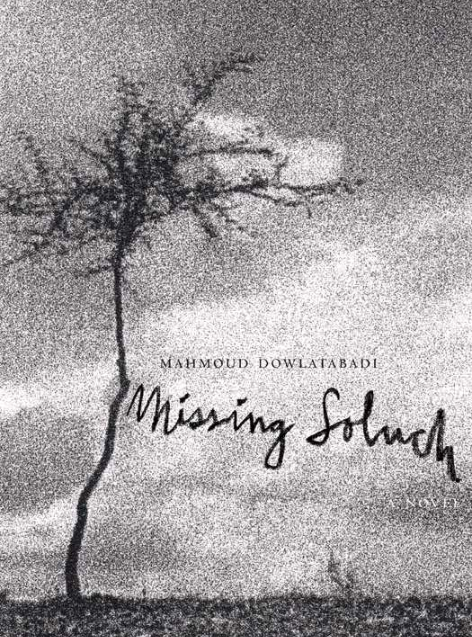 AjamMC: Allow me to rephrase from a different angle. You believe your distance from Iranian cinema has generally been due to the commercial aspects of the industry. Such potential commercialism could also undergird World Literature. A text could be categorized as "peripheral," stripped of its historicity and worldliness. As some suggest, the world republic of letters is a heterogeneous, unequal, and mostly capitalist sphere. Have such issues ever concerned you when sending off texts through translation?
MD: I have attempted all my life not to get lost in the "republic of letters" (this is an apt phrase). So I rarely read the news! I might read the headlines if they are related to arts and literature. Business-wise, I am utterly clueless; but when a literary work gets translated, it is meant for the reader, and market affairs mostly concern publishers and the capital they have at stake. Therefore, my work as author is done when I drop the final period closing the last sentence. The same [production dynamic] exists in Iran. Overall, non-Persian speaking publishers seem relatively content with the outcome. I am quite satisfied with the reviews I hear or read in parts.
AjamMC: While promoting your The Colonel in London, I remember the keynote speaker introduced you (following an American critic) as "the Tolstoy of Iran." It was noted, however, that you do not particularly approve of this identification with the Russian author. Could you clarify your concerns?
MD: As you know, Leo Tolstoy is the author with whom I fear to be compared with. I am too realistic to even imagine such comparison. You might know that Somerset Maugham begins his ten cherry-picked great novels of the world with Tolstoy, and Maxim Gorky recalls the man as a demigod in status.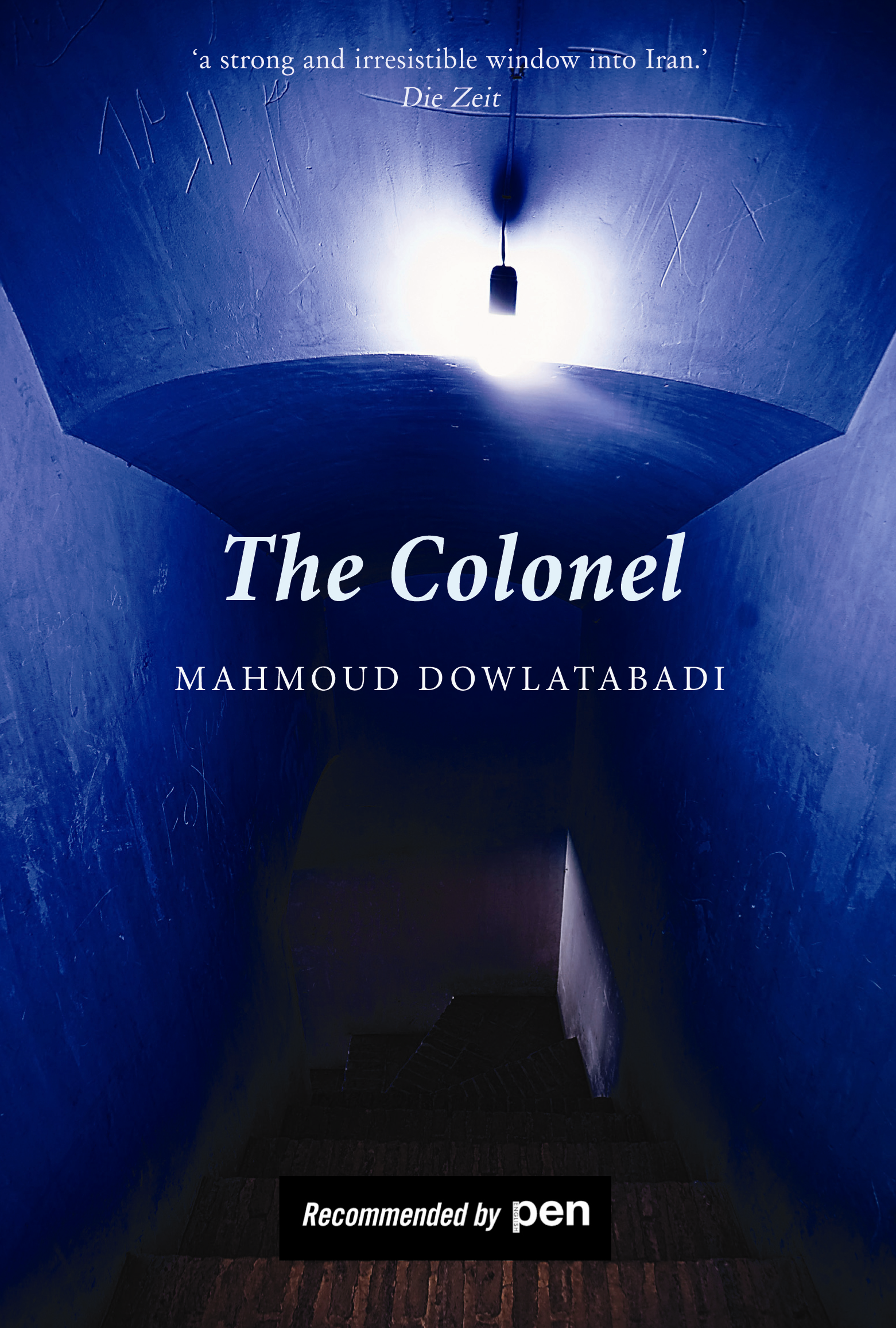 I myself cannot imagine Tolstoy but as the great muse who has created two great masterpieces, War and Peace and Anna Karenina. I should therefore appreciate the critic's kind and grateful remarks. But as it was noted I am not comfortable with the comparison; this is related to a general trait that is highly common and publicized in Iran. That is, the principle of recognizing a person through another's characteristics.
Even when I was young, they would juxtapose me with Gorky, which again I tended to avoid. For I believed, and I still do, that each human being is a world in and of him/herself. And drawing on such comparisons, one cannot reach a relatively accurate understanding of any individual. To do so, it is more appropriate to start from the specifics in order to recognize and appreciate the artist as a whole and not vise versa—which, by the way, is no one's responsibility!
AjamMC: Finally, how does Mahmoud Dowlatabadi view himself as a worldly — and not simply national — writer?
MD: Gratified that the world has recognized Dowlatabadi's work, from Iran, as contemporary world literature by transcending a traditionally general perception of Persian literature as religious pre-Islamic writing, post-Islamic epic literature, and the subsequent epoch of lyrical poesy; and finally by going beyond the pleasant tales of One Thousand and One Nights comprised of three Indian and Perso-Islamic layers. I am delighted that the Island of Persian language and literary humanism has had the capacity to push such boundaries.
***
Born and raised in Shiraz, Amirhossein Vafa is currently studying Comparative Literature at the University of Sheffield. Within the past three years, he has been fascinated by the Persian character Fedallah in Herman Melville's "Moby-Dick." Trying to reflect his enthusiasm in a broader dialogue between American literature and Persian Adab, Amir has taken Fedallah to the shores of contemporary Iranian fiction, and has found the character's "lost poem," as it were, amongst the likes of Esmail Fassih, Mahmoud Dowlatabadi, and Simin Daneshvar. The implications here, Amir in convinced, are not far-fetched but far-reaching.
Apart from "Recasting World Literature from 'Moby-Dick' to 'Missing Soluch,'" Amir is also interested in critical perspectives on postcolonial theory; and men, masculinities, and gender relations. His postgraduate journey has so far taken him to Klang Valley in Malaysia and South Yorkshire in the UK — and he cannot wait to find out about his next stop!