Thanks to our amazing supporters of our recent crowdfund, Ajam will now be producing and releasing regular podcasts. To download the episode, subscribe to us in the iTunes store and Spotify Podcasts.
In this episode, Kamyar and Rustin reunite in New York to speak with Nahid Siamdoust, Postdoctoral Associate and Lecturer and the Ehsan Yarshater Fellow at Yale University. She is the author of Soundtrack of the Revolution: the Politics of Music in Iran (Stanford University Press, 2017)
Nahid gives an overview of the role of music in Iran's social and political movements throughout the 20th century, before discussing how music became one of the first casualties of the Islamic Republic before it was slowly reintroduced, albeit with many restrictions on what can be played and whom can perform.
From Persian classical music, to underground rock, hip-hop, and pop, Dr. Siamdoust shows how music continues to be a central site of negotiation and struggle between ideologues, bureaucrats, and musicians in Iran.
In addition to the music included throughout the interview, Nahid has curated a Soundcloud playlist, The 10 Songs That Define Modern Iran.
Guest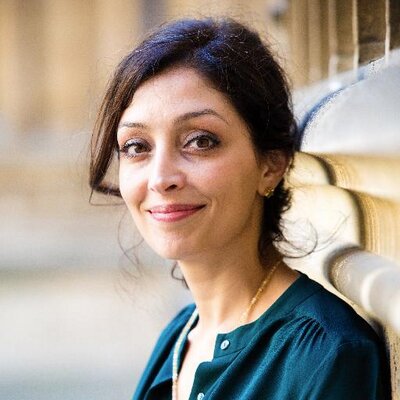 Nahid Siamdoust
Nahid Siamdoust is a Postdoctoral Associate and the inaugural Ehsan Yarshater Fellow in Iranian Studies at Yale University. Dr. Siamdoust is a cultural historian whose work concentrates primarily on the intersection between politics and various modes of cultural production and media forms (music included) in Iran and the wider Middle East, with an acute focus on questions of cultural mediation, political power and social movements.
Hosts
Kamyar Jarahzadeh
Ajam Editor
Kamyar (@Kamyarjarah) on Twitter
Rustin Zarkar
Ajam Editor