To download the episode, subscribe to us in the iTunes store,  Spotify Podcasts, and Google Play.
The Indian Ocean series explores topics related to the Islamo-Arabic and Persianate world from the perspective of the Indian Ocean littoral and the people who traversed its waters. These conversations aim to rethink narratives of history and culture, which have been traditionally boxed in by land-based territorial demarcations and regional studies frameworks. This series invites listeners to imagine the complex interconnectedness of life from East Africa to Southeast Asia and beyond.
In this episode, Lindsey, Rustin, and Ali interview Dr. Teren Sevea, Assistant Professor of Islamic Studies at Harvard Divinity School about his recent book, Miracles and Material Life: Rice, Ore, Traps and Guns in Islamic Malaya (Cambridge University Press, 2020).
Dr. Sevea reveals the significance of Islamic miracle workers, called pawangs or bomohs, in the Malay world from the 19th century to the present. He maps out the spiritual economy of the Indian Ocean world and its many human and non-human actors. These figures, steeped in the practice and cosmology of Sufism, were instrumental to the material life of the societies they lived in. They frequently directed the extraction of natural resources, the adaptation and use of new technologies, and the navigation of land and sea.
Combining an analysis of overlooked sources, including manuscripts and personal interaction with modern pawangs, Dr. Sevea shows how these miracle workers interacted with the Unseen world to aid and direct labor in the societies they lived in. For example, they were seen as masters of prospecting and mining tin, taming elephants and tigers, or even shooting guns. Even British colonial officials who dismissed them as "primitive" sought out their aid and guidance when it came to navigating the material world, admitting their skill despite their "superstitions." To further complicate matters, some pawangs considered these very same colonial officials as their own "companions" even while some of their peers encouraged war against their imperial masters. 
Despite their centrality to the past, pawangs and bomohs today are marginalized in official discourse and media within Malaysia and Singapore today. Yet they are still very present, whether in guiding their followers, healing the sick, or even producing internationally acclaimed art. Dr. Sevea shows the pertinence of working with living pawangs and bomohs in order to understand their role in the eastern Indian Ocean world. Their instructions and living memory is instrumental not only to approaching their past, but also in understanding this significant chapter in the religious, social, and economic history of the Indian Ocean.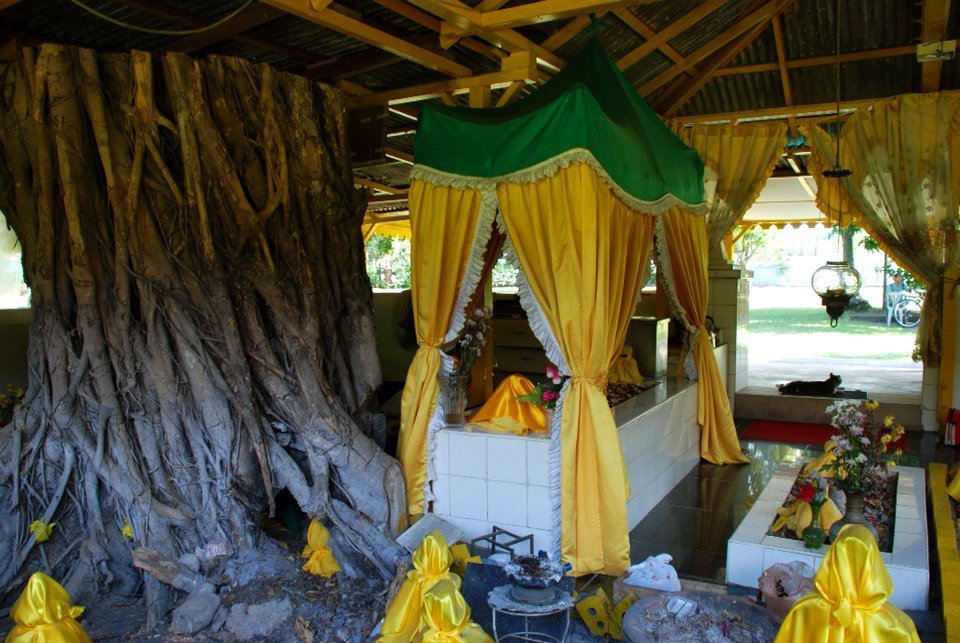 Guests: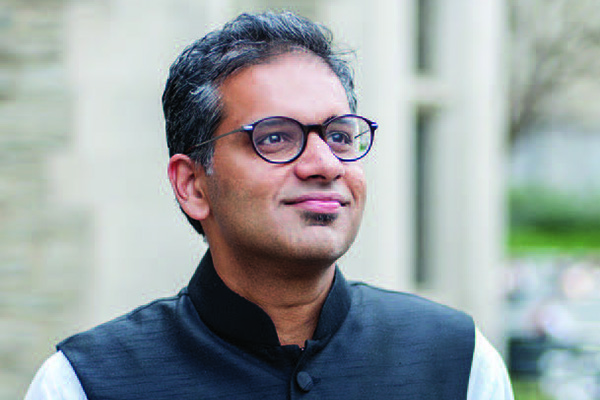 Teren Sevea
Teren Sevea is a scholar of Islam and Muslim societies in South and Southeast Asia, and received his PhD in History from the University of California, Los Angeles. Before joining HDS, he served as Assistant Professor of South Asia Studies at the University of Pennsylvania. Sevea is the author of Miracles and Material Life: Rice, Ore, Traps and Guns in Islamic Malaya (Cambridge University Press, 2020), and co-edited Islamic Connections: Muslim Societies in South and Southeast Asia (ISEAS, 2009). He is currently working on a book entitled Singapore Islam: The Prophet's Port and Sufism across the Oceans. In addition to this, he is a co-coordinator of a multimedia project entitled "The Lighthouses of God: Mapping Sanctity Across the Indian Ocean," which investigates the evolving landscapes of Indian Ocean Islam
Hosts:
Lindsey Stephenson
Lindsey Stephenson (Ph.D., Near Eastern Studies, Princeton University) is the creator and host of Ajam's Indian Ocean Series. She is a social and legal historian of the Middle East and Indian Ocean. Her work focuses on sovereignty, mobility, and identity in the Persian Gulf.
Lindsey (@linds_e_yo) on Twitter
Lindsey Stephenson – Home
Rustin Zarkar
Ajam Editor. Middle East & Islamic Studies Librarian at UNC Chapel Hill.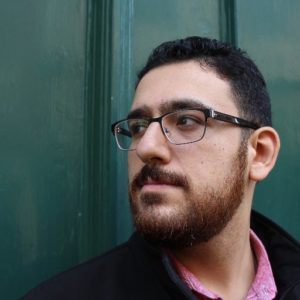 Ali Karjoo-Ravary
Ajam Editor. Josephine H. Detmer & Zareen Taj Mirza Assistant Professor of Islamic Studies at Bucknell University.
Ali (@akarjooravary) on Twitter
Credits
Episode No. 37
Release Date: 26 April 2021
Recording Location: Remote
Recording Date: 15 March 2021
Produced by Lindsey Stephenson, Ali Karjoo-Ravary, and Rustin Zarkar
Audio editing: Ali Karjoo-Ravary and Nicholas Gunty
Music: Intro "Sewelas" by Donkgedank; Outro "Gendang Silat"
Cover Image: Pulau Besar Island, taken by Ali Karjoo-Ravary