I recently came across a trailer for a documentary called "The Iran Job," which follows Kevin Sheppard, a native of the U.S. Virgin Islands, as he gets recruited to play point-guard for the Iranian Super League's A.S. Shiraz basketball team. The cameras roll as Kevin attempts to negotiate his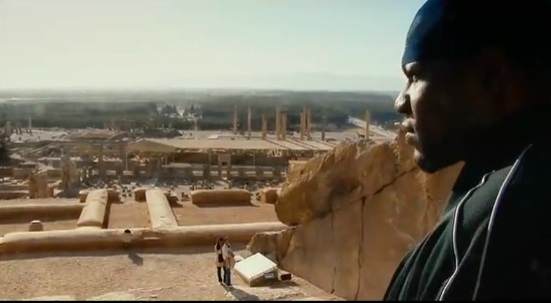 new surroundings, and, as the filmmakers state "…tries to separate sports from politics, only to find that politics is impossible to escape in Iran." Kevin strikes up a friendship with three Iranian women, and the film captures their candid conversations about Iran's political and religious climate, especially regarding their views on gender roles within a patriarchal society.
This film is the passion project of the Brooklyn-based husband-and-wife film making team of Sara Nodjoumi and Till Schauder, who first became acquainted with Kevin Sheppard over a Skype chat four years ago. According to the film's website, the couple saw the potential for a great documentary in Kevin's story, and began filming his story without a budget. Of course, capturing Kevin's story inside Iran did not prove to be a problem-free enterprise for the couple, and in 2009 Till, who serves as the film's director and shot the footage on location, was placed on a "black list," forced to shred documents, and promptly returned to New York.
Nodjoumi and Schauder then turned to Kickstarter in order to secure the funding necessary to release their film in 2012. As of three days ago the filmmakers exceeded their goal of raising $50,000, thanks to the generous financial support from the film's backers, including such high-profile names like Christiane Amanpour and Gloria Steinem.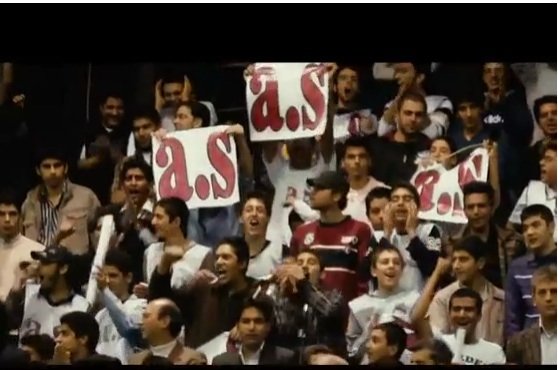 Based on the trailer alone, I have high hopes for this film. In an era where the drumbeat of war against Iran is constantly beating, bolstered by a 24-hour news cycle dominated by hawkish blowhards and armchair policy analysts, it's refreshing to see two independent film makers take a different direction, focusing instead on the ability of sports to bring people together, and allowing for the camera to capture the frank conversations and reflections that Iranians have about their current state of affairs.