No Heaven For Gunga Din tells the incredible true story behind the publication of the best-selling novel, No Heaven for Gunga Din; consisting of The British and American Officer's Book, and the subsequent search for its lost author, Ali Mirdrekvandi. This award-winning documentary was the first feature-length film for director Seyed Gholamreza Nematpour, and was met with critical acclaim upon its release in 2013.
The movie can be watched free online until February 20, 2018, and is available at the end of the article. 
Ali Mirdrekvandi was a poorly-educated native of Lorestan who taught himself enough English to write his mystical fable, No Heaven For Gunga Din, while working at an officers' mess in Tehran during World War II. The book tells the story of 83 American and British officers and their servant, Gunga Din, as they journey across the Milky Way in search of heaven in the year 2084.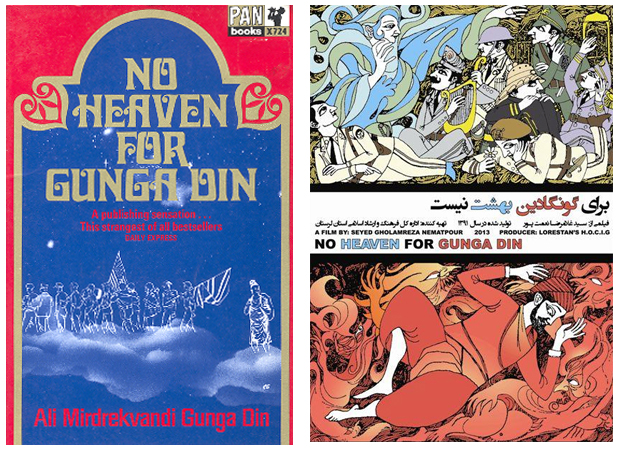 No Heaven For Gunga Din was translated into eight other languages following its publication in 1965 and became a best seller in the United States and United Kingdom. Even today however, Mirdrekvandi and his book remain relatively unknown among the general public of Iran.
No Heaven For Gunga Din explores the background of Mirdrekvandi and the search for the 'lost millionaire', as he was labelled by the Iranian media, that ensued after the release of his book. Nematpour describes Mirdrekvandi as 'a man who lived his entire life in obscurity and was perhaps the most humble person in the world'.  In fact, the director became so engrossed by the mystery of Mirdrekvandi's life that he spent every day and night trying to understand the author's character and psychology. Likewise, the meticulous research that Nematpour's wife, Laleh Roozgard, conducted outside of Iran was invaluable to the documentary's understanding of Mirdrekvandi.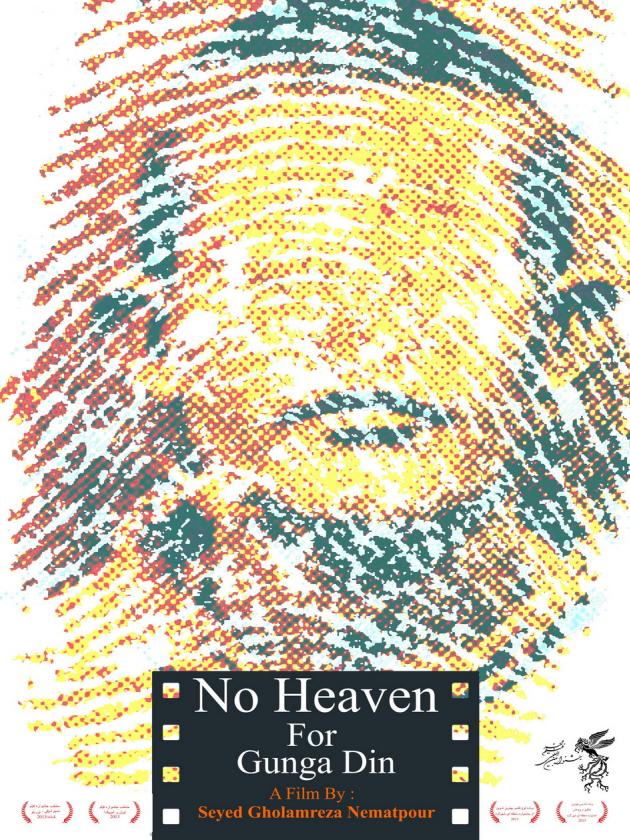 In recognition of its accuracy and attention to detail, No Heaven For Gunga Din has received four awards for 'Best Research' from award ceremonies including the 32nd Fajr Film Festival and the 30th Tehran Short Film Festival.
In the words of Nematpour's peer and fellow Lorestan native, Karamreza Tajmehr, 'as there is currently no reliable information on Gunga Din's heaven and hell, it is not clear whether his search for a permanent opening into heaven was successful or not. However, our search for new clues into the vague details of Ali Mirdrekvandi's life during his days alone took many interesting turns and revealed some new details about his harsh life.'
Like Ali Mirdrekvandi, director and producer Seyed Gholamreza Nematpour was born in the western province of Lorestan, in Iran. Nematpour studied cinema at Tehran's Soore University from 2000 to 2005, and began his career as a teacher at the Khorramabad Youth Cinema Association and director of the Lorestan Art Centre's film and photography branch.
Before producing No Heaven For Gunga Din, Nematpour had written and directed fourteen short films and worked as a camera operator, sound mixer, editor, and in many other capacities on over thirty other films, which have received nominations and awards at various national and international award events. However, it was the mysterious and unfortunate life of Ali Mirdrekvandi, or 'Gunga Din' as he called himself, that inspired Nematpour to produce his breakthrough documentary, No Heaven For Gunga Din.
Movie is available streaming until Feb. 20, 2018. This post was originally published here.
No Heaven For Gunga Din from Underline on Vimeo.