Thanks to our amazing supporters of our recent crowdfund, Ajam will now be producing and releasing regular podcasts. To download the episode, subscribe to us in the iTunes store,  Spotify Podcasts, and Google Play.
The Indian Ocean series explores topics related to the Islamo-Arabic and Persianate world from the perspective of the Indian Ocean littoral and the people who traversed its waters. These conversations aim to rethink narratives of history and culture, which have been traditionally boxed in by land-based territorial demarcations and regional studies frameworks. This series invites listeners to imagine the complex interconnectedness of life from East Africa to Southeast Asia and beyond.
In this introductory episode, Indian Ocean series host Lindsey Stephenson speaks with Fahad Bishara, who is an Assistant Professor of History at the University of Virginia.
Dr. Bishara discusses with Dr. Stephenson the contours of the Indian Ocean world and the study of it. He draws out some of the similarities between the Indian Ocean and other oceanic spaces such as the Mediterranean and Atlantic worlds. He explains that many of the places central to the Indian Ocean have been treated as peripheral to area studies regions such as the Middle East and South Asia. Dr. Bishara suggests that rather than considering researching the Indian Ocean as working on a fixed space, it is more an approach to sources that helps us follow connections across seemingly disparate spaces.
Finally Dr. Bishara outlines common themes that we can anticipate seeing in future episodes of the podcast as we explore the littoral societies of the ocean's rim: mobility, connectivity, and identity.
In addition to the Indian Ocean Podcast Series, Ajam has produced a number of articles that deal with many of themes and places that will be explored in future podcast episodes. You can find them below:
"A Dhow's Voyage: Sailors and Saints Across the Indian Ocean" by Nidhi Mahajan
"Muscat: Where the Arab World Meets the Indian Ocean" by Alex Shams
Guest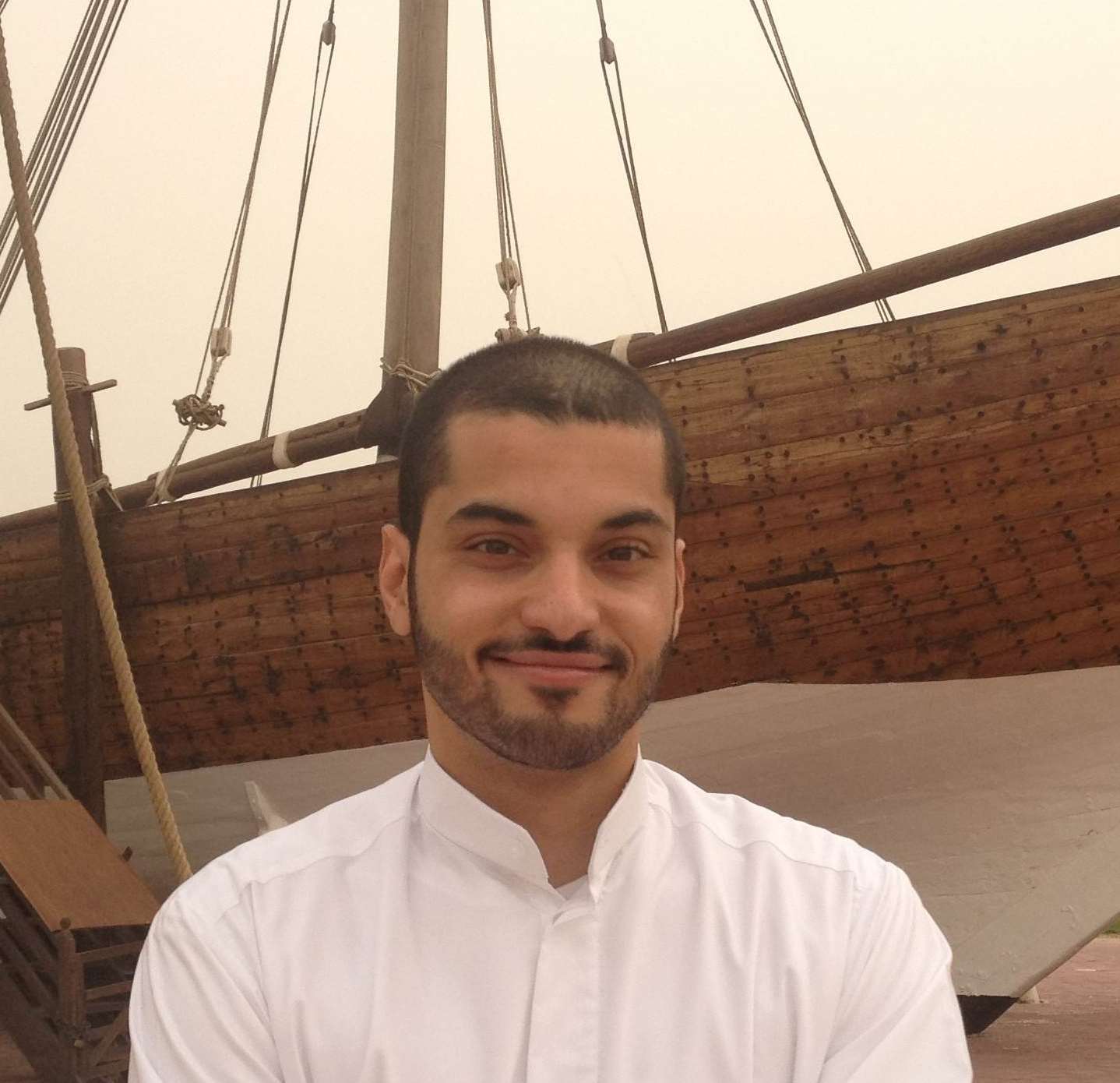 Fahad Bishara
Fahad specializes in the economic and legal history of the Indian Ocean and Islamic world. His book, A Sea of Debt: Law and Economic Life in the Western Indian Ocean, 1780-1950 (Cambridge University Press, 2017) is a legal history of economic life in the Western Indian Ocean, told through the story of the Arab and Indian settlement and commercialization of East Africa during the nineteenth century. He is currently working on a history of the dhow trade between the Gulf and the Indian Ocean.
Host
Lindsey Stephenson
Lindsey Stephenson (PhD, Near Eastern Studies, Princeton University) is the creator and host of Ajam's Indian Ocean Series. She is a social and legal historian of the Middle East and Indian Ocean. Her work focuses on sovereignty, mobility, and identity in the Persian Gulf. She is currently conducting postgraduate research at Princeton University.