To download the episode, subscribe to us in the iTunes store,  Spotify Podcasts, and Google Play.
In this episode, Rustin is joined by Dr. Neda Maghbouleh and Dr. Narges Bajoghli to interview Dr. Amy Malek, Assistant Professor of International Studies at the College of Charleston, about her latest article, "Paradoxes of Dual Nationality: Geopolitical Constraints on Multiple Citizenship in the Iranian Diaspora."
Dr. Malek invites listeners to consider how, despite popular notions that dual citizenship leads to greater mobility and rights, it can sometimes lead to the opposite. After giving us an overview of the concept of dual citizenship and its normalization after the 1990s, she highlights how citizenship scandals have been mobilized for political gain in liberal democracies like Canada, Australia, and the United States. She then turns to significant examples from the Iranian diaspora. Cases like those of Sam Dastyari in Australia and Sahar Nowrouzzadeh in the U.S. show how shifting geopolitical constraints can make dual citizenship a significant liability, particularly for public-facing or politically charged figures.
Guest: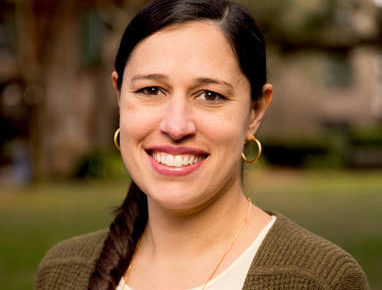 Amy Malek
Amy Malek is a sociocultural anthropologist specializing in the intersections of migration, citizenship, and culture in the Iranian diaspora. She is currently an Associate Research Scholar at The Sharmin and Bijan Mossavar-Rahmani Center for Iran and Persian Gulf Studies at Princeton University and Assistant Professor of International Studies at the College of Charleston. Her current book project is a transnational ethnography of the impacts of cultural policies on diasporic Iranian communities in Sweden, Canada, and the United States.
Amy Malek (@amymalek) on Twitter
Hosts: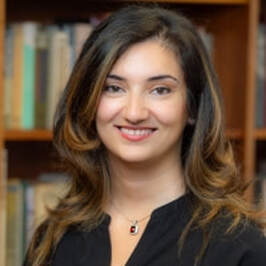 Narges Bajoghli
Narges Bajoghli is Assistant Professor of Middle East Studies at the School of Advanced International Studies (SAIS), Johns Hopkins University. She is an award-winning anthropologist, filmmaker, and writer.
Narges Bajoghli (@nargesbajoghli) on Twitter
Neda Maghbouleh
Neda Maghbouleh is the Canada Research Chair in Migration, Race, and Identity and Associate Professor of Sociology at University of Toronto. Her work addresses racism and immigration, with a particular interest in groups from the broad Middle East.
Neda Maghbouleh (@nedasoc) on Twitter
Rustin Zarkar
Ajam Editor / Middle East & Islamic Studies Librarian at UNC Chapel Hill.
Credits
Episode No. 22
Release Date: 31 August 2020
Recording Location: New Orleans, Louisiana.
Recording Date: November 16, 2019
Produced by Rustin Zarkar and Ali Karjoo-Ravary
Audio editing: Nicholas Gunty
Music: Yavaran (Intro: "Native Melody" Outro: "Har Chi")
Cover Image: Passports by Amy Malek