Jalal Sepehr's Knot series (2011) is comprised of 12 images all including a Persian rug (1m x 70cm) taken in the historic city of Yazd in central Iran. Contrary to initial intentions, some of the images in Knot make use of the historic scenes and examples of architecture found in Yazd.
In this series, Sepehr strove to depict a space in between traditional and everyday life in his pictures. To do so, he made use of the rug and architecture as representative of tradition in opposition to the individuals pictured, dealing with the issues of everyday life.
The colors' silent whisper
The wool's palpitation of blood through the knot's vessels
And the fingers' sweet souls which are trampled …
-from Ahmad Shamlu's "To the Scarlet Blossom of a Dress"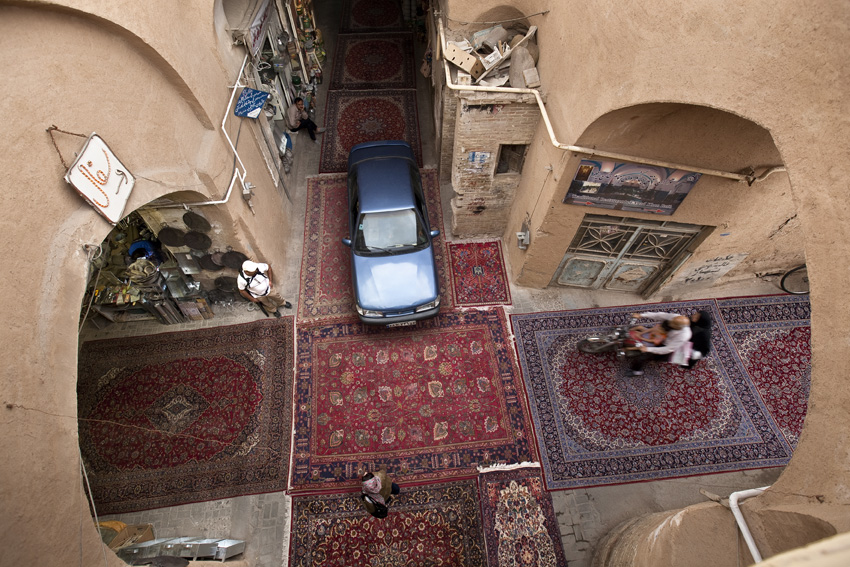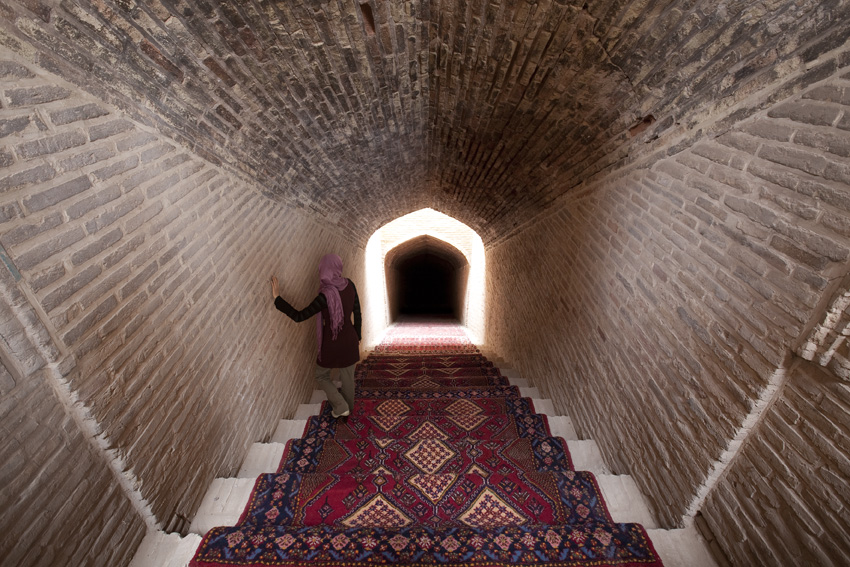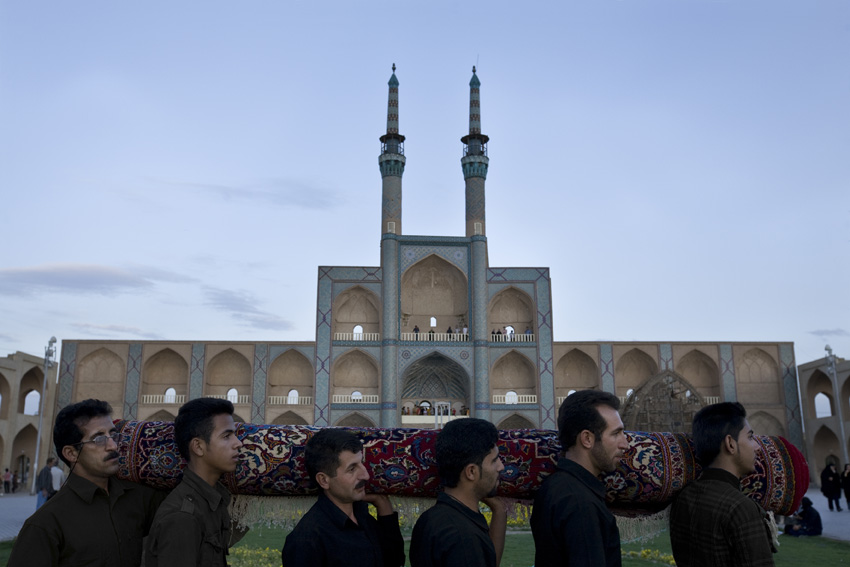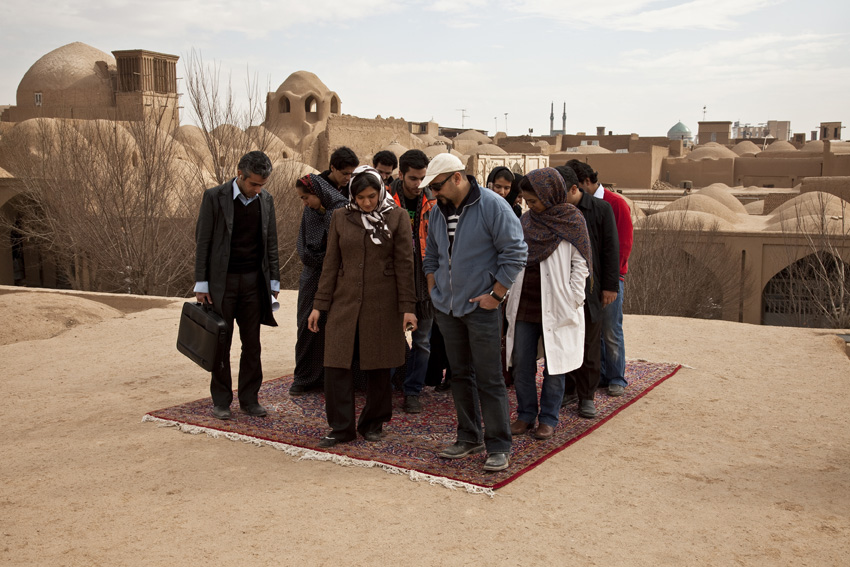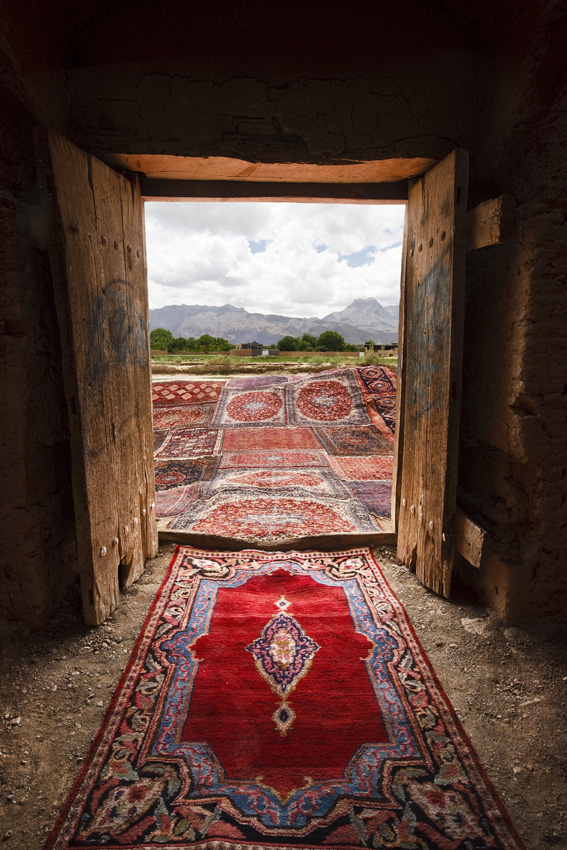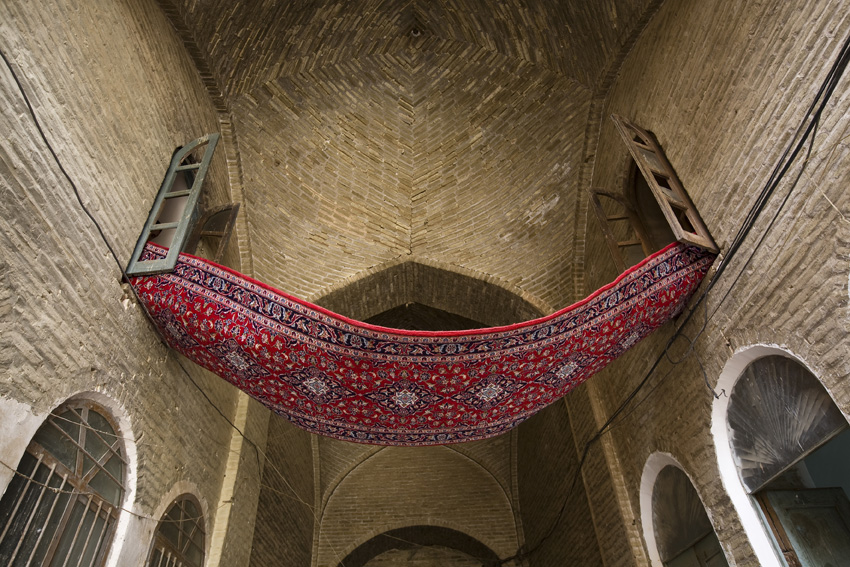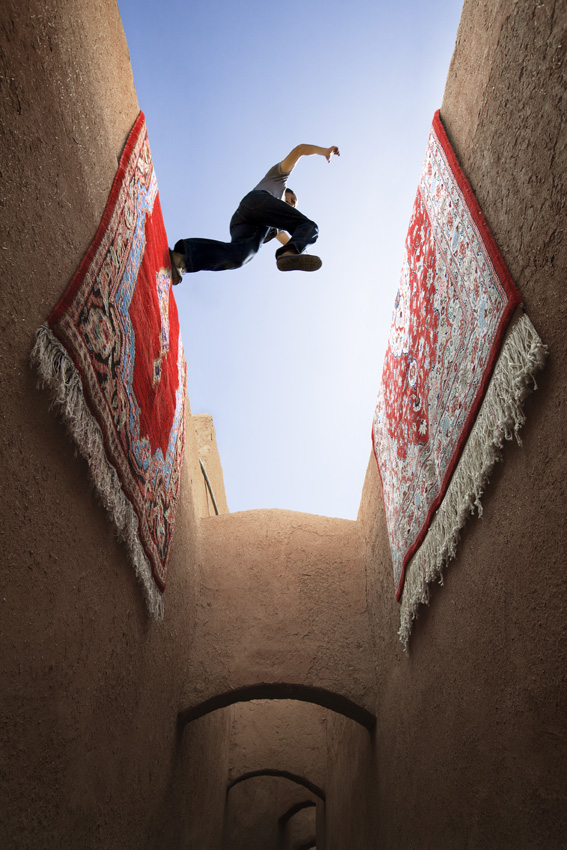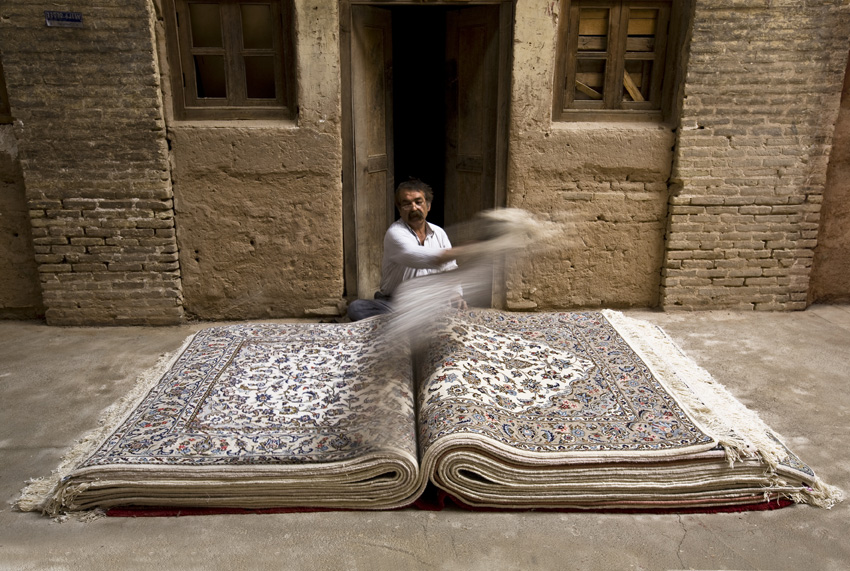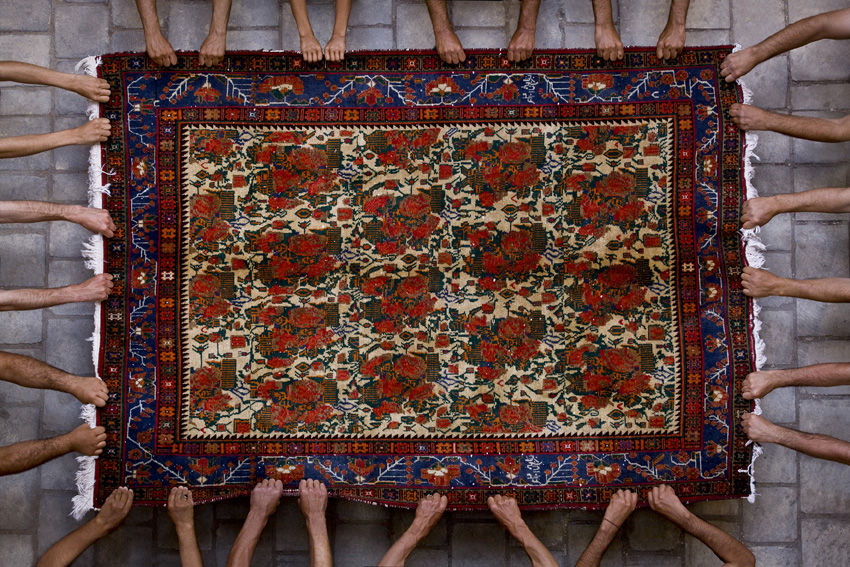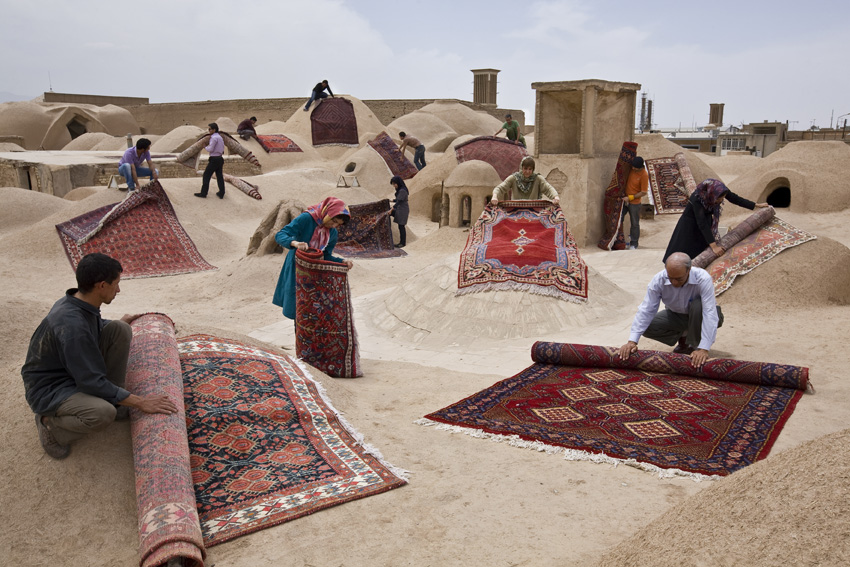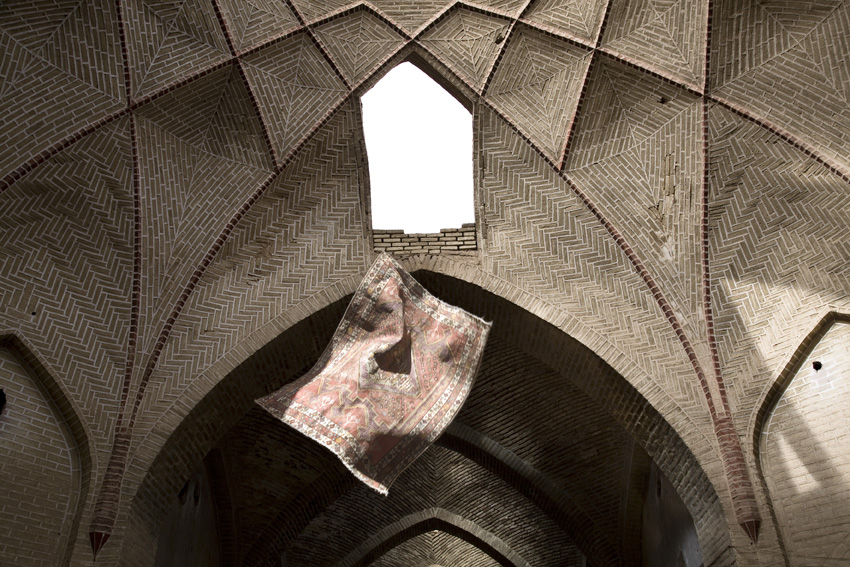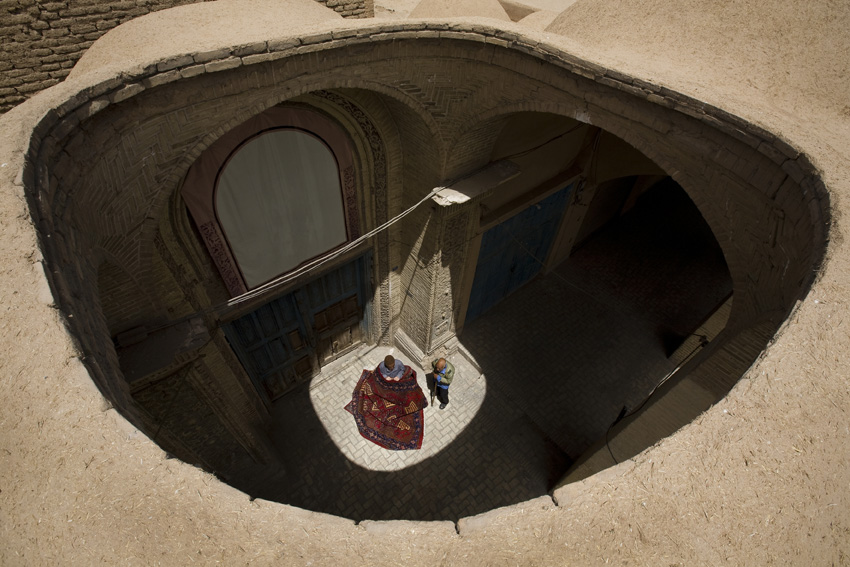 _________________________________________________________________________________________________________________
Jalal Sepehr was born in 1968 and currently resides in Tehran. A self-taught photographer, Sepehr took up amateur photography in 1994 while living in Japan. In 1999, he began his work as an industrial and advertising photographer. Later, he transitioned into fine art photography and became co-director and co-founder of the website Akse Fanoos (the "Lantern's Picture"), which he was involved in for six years. Beyond having participated in tens of exhibits both abroad and within Iran, Sepehr's photography has been featured in galleries worldwide, including his series titled Water at the Silk Road Gallery (Tehran 2004), and his series Knot at the Khaki Gallery (Boston 2011).