Thanks to our amazing supporters of our recent crowdfund, Ajam will now be producing and releasing regular podcasts. To download the episode, subscribe to us in the iTunes store and Spotify Podcasts.
In this episode, Rustin speaks with Eskandar Sadeghi-Boroujerdi, Lecturer in Comparative Political Theory at Goldsmiths, University of London. He is the author of Revolution and its Discontents: Political Thought and Reform in Iran (Cambridge University Press, 2019).
Dr. Sadeghi-Boroujerdi gives an overview of the history and ideological development of Reformism in Iran. Following the death of Ayatollah Khomeini in 1989 and the dissolution of the Soviet Union in 1991, left-leaning factions of the Islamic Republic's political elite found themselves sidelined and kicked out of the corridors of power.
Throughout the discussion, Dr. Sadeghi-Boroujerdi outlines how the reformist movement was not only shaped by their members' political marginalization, but also by a global network of post-cold-war theoretical writings championing incrementalism, economic liberalism, and strengthening civil society. The conversation concludes with the current state of reformism–of its contradictions, lessons learned, and opportunities missed.
Guest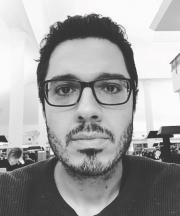 Eskandar Sadeghi-Boroujerdi
Eskandar is a Lecturer at Goldsmiths, University of London. He focuses on the history and practice of political thought and theorising in modern Iran and the wider Islamic world, as well as the engagement of Muslim, Marxist and socialist intellectuals and political movements in the Middle East with political concepts and ideologies emanating from Euro-America and the Global South.
Eskandar Sadeghi (@EskandarSadeghi) | Twitter
Host
Rustin Zarkar

Ajam Editor