To download the episode, subscribe to us in the iTunes store,  Spotify Podcasts, and Google Play.
In this episode, Rustin interviews Dr. Huma Gupta, the Neubauer Junior Research Fellow at Brandeis University, about her 2017 article, "'Nostalgic Desire': The Restoration of Dar ul-Aman Palace in Kabul, Afghanistan" (Thresholds Journal, MIT Press).
Darul Aman Palace is one of the most recognizable symbols of Afghanistan's capital Kabul, a hilltop neoclassical castle that until a recent restoration had sat in ruins for decades. Gupta shows how the Darul Aman Palace's restoration, which was initiated by President Ashraf Ghani in 2016, transformed the palace into an object of collective nostalgic belonging– a symbol of Afghanistan's gloried past and constantly interrupted history.
Originally constructed in 1927 to serve as the seat of Parliament, the Darul Aman Palace has served many purposes over the course of the previous century, ranging from a storehouse, military base, and a refugee camp. By focusing on the palace during the modernizing but authoritarian Amanullah Khan's reign, Ghani's restoration sanitizes the building's longer history, using it to promote an image of an Afghanistan that could have been if only its people had accepted their enlightened leaders' vision of modernity. Gupta pushes against this narrative and provides alternative visions for a restoration that could embody the palace's many lives.
Guest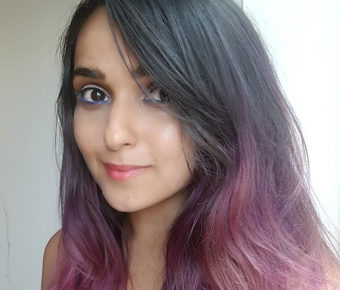 Huma Gupta
Huma Gupta is an urban and architectural historian. Currently, she is the Neubauer Junior Research Fellow at Brandeis University, where she is writing her first manuscript–The Architecture of Dispossession. The book is based on her 2020 dissertation "Migrant Sarifa Settlements and State-Building in Iraq," which she completed in the Aga Khan Program for Islamic Architecture at the Massachusetts Institute of Technology. She has been a Humanities Research Fellow at New York University-Abu Dhabi and an International Dissertation Research Fellow at the Social Science Research Council.
Host
Rustin Zarkar
Ajam Editor / Middle East & Islamic Studies Librarian at UNC Chapel Hill.
Credits
Episode No. 29
Release Date: 7 December 2020
Recording Location: New Orleans, Louisiana
Produced by Rustin Zarkar and Ali Karjoo-Ravary
Audio editing: Lindsey Stephenson and Nicholas Gunty
Music: Yavaran (Intro: "404 day in heaven" Outro: "Har Chi")
Cover Image: "Darul Aman Palace, Kabul, Afghanistan, in 2006," by ArminWenger (Wikimedia Commons)