To download the episode, subscribe to us in the iTunes store,  Spotify Podcasts, and Google Play.
In this episode, Rustin is joined by Dr. Neda Maghbouleh and Dr. Amy Malek to interview Dr. Narges Bajoghli, Assistant Professor of Middle East Studies at the School of Advanced International Studies, Johns Hopkins University, about her new book, Iran Re-Framed: Anxieties of Power in the Islamic Republic.
Dr. Bajoghli talks about how she came to spend ten years in the field with members of Iran's Revolutionary Guard, Ansar Hezbollah, and Basij paramilitary organizations. Through a study of their media production, she explores how these men developed strategies to reach the youth, how they understood their own life trajectories, and tellingly, their deep anxieties about the future and their place in it. She also explains how she takes a "3D look at power in Iran" and its relation to the ethics of fieldwork, particularly among subjects that one disagrees with. This book offers a multilayered story about what it means to be pro-regime inside the Islamic Republic of Iran, challenging what we think we know about those who continue to support its revolution.
Guest: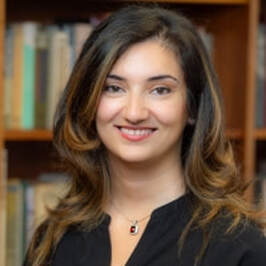 Narges Bajoghli
Narges Bajoghli is Assistant Professor of Middle East Studies at the School of Advanced International Studies (SAIS), Johns Hopkins University. Her academic research focuses on the intersections of media, power, and military in Iran. Her first book, Anxieties of Power: Sustaining the Revolution in Iran, was published by Stanford University Press in 2019. Her second book project focuses on chemical warfare in the Middle East. She is also an award-winning filmmaker and director of The Skin That Burns, a documentary film about survivors of chemical warfare in Iran, distributed by Film Media Group.
Narges Bajoghli (@nargesbajoghli) on Twitter
NARGES BAJOGHLI – Home
Hosts: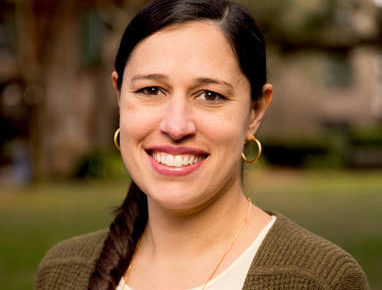 Amy Malek
Amy Malek is currently an Associate Research Scholar at The Sharmin and Bijan Mossavar-Rahmani Center for Iran and Persian Gulf Studies at Princeton University and Assistant Professor of International Studies at the College of Charleston.
Amy Malek (@amymalek) on Twitter
AMY MALEK – Home
Neda Maghbouleh
Neda Maghbouleh is the Canada Research Chair in Migration, Race, and Identity and Associate Professor of Sociology at University of Toronto. Her work addresses racism and immigration, with a particular interest in groups from the broad Middle East.
Neda Maghbouleh (@nedasoc) on Twitter
NEDA MAGHBOULEH – Home
Rustin Zarkar
Ajam Editor / Middle East & Islamic Studies Librarian at UNC Chapel Hill.
Credits
Episode No. 23
Release Date: 21 September 2020
Recording Location: New Orleans, Louisiana.
Recording Date: November 16, 2019
Produced by Rustin Zarkar and Ali Karjoo-Ravary
Audio editing: Lindsey Stephenson and Nicholas Gunty
Music: Yavaran (Intro: "Native Melody" Outro: "Har Chi")
Cover Image: Screencap from Masoud Dehnamaki's "Ekhrajiha"